Bruce A. Torino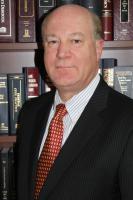 Curriculum Vitae:
Bruce A. Torino, a native New Yorker, graduated with a B.A. degree from Earlham College, Richmond, Indiana in 1974, and a J.D. degree from New York Law School in 1977.
He was admitted to the New York State Bar in February 1978, and is admitted to practice before the United States Supreme Court, United States Court of Military Appeals, United States Tax Court, United States District Court [Southern, Eastern, Northern and Western Districts].
His prior experience includes working as an in-house attorney with an insurance company. He then became the managing attorney and chief litigator of a nine member firm in Manhattan which dealt with various aspects of the legal profession including negligence and commercial law.
Mr. Torino started his own firm, now located at 200 Old Country Road, Mineola, New York, in April of 1983. The firm specializes in litigation with an emphasis on the representation of insurance carriers and self insureds in matters pertaining to defense, liability, loss recovery and coverage issues. He is a frequent lecturer on slip and fall cases and has appeared on Good Morning America and Inside Edition discussing fraud cases.
Mr. Torino is a member of the American Bar Association, American Trial Lawyers Association, New York State Trial Lawyers Association, New York State Bar Association, New York County Lawyers Association and Nassau County Bar Association, serving as a member on the negligence, insurance and trial law sections.
He resides in the Village of Garden City, New York with his wife, Irene and two sons where he formerly served as Deputy Mayor and Village Trustee.