Vincent J. Battista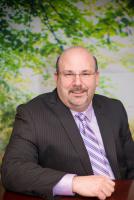 Curriculum Vitae:
Vincent J. Battista is a native New Yorker who received his B.B.A. in Accounting and Finance, Cum Laude, from St. Bonaventure University in Olean, New York in 1990. He received is Juris Doctor from Brooklyn Law School in 1993.
He is a partner in the firm of Torino & Bernstein, P.C., and is admitted to practice before the Courts of the State of New York and the Federal District Courts (Southern, Eastern, Northern and Western Districts of New York). His practice focuses on all areas of complex civil litigation and catastrophic injury cases. He has extensive experience in all phases of tort, insurance, and negligence law, with a concentration on premises liability and construction site Labor Law cases. While his practice concentrates primarily on the defense of personal injury cases, he does represent plaintiffs in several significant personal injury cases. Vincent has also drafted and argued numerous appeals before the New York State Appellate Courts.
Prior to joining Torino & Bernstein, P.C., he worked for the Internal Revenue Service, Office of Chief Counsel, New York, during which time he gained experience in the area of criminal and civil tax litigation, having assisted the Internal Revenue Service in trials before the Unites States Tax Court. He has also assisted in the research and writing of hornbooks in the area of Federal Income Taxation and Estate and Gift Taxation.
Vincent is currently a member of the American Bar Association, New York State Bar Association and the Columbian Lawyers.
He is married and resides in Massapequa, New York with his wife and their two daughters.