Kenneth A. Bernstein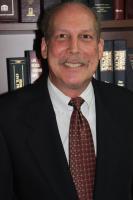 Curriculum Vitae:
[1956 - 2013]
Kenneth A. Bernstein was a partner with Torino & Bernstein, P.C., Mineola, New York, representing insurance carriers, self-insured corporations, municipal corporations and individuals on personal injury defense, loss recovery and coverage matters. His cases included complex motor vehicle, construction accident, and premises liability matters. While his practice concentrated primarily on the defense of personal injury cases, he did represent plaintiffs in several significant personal injury cases.
Mr. Bernstein received his B.A. degree from the State University of New York at Binghamton in 1978 and a J.D. degree from American University, Washington College of Law in 1981. He was admitted to practice before the Courts of the State of New York, the United States District Courts (Southern, Eastern, Northern and Western Districts), and the United States Court of Appeals for the Second Circuit.
His prior experience included working as an Assistant District Attorney in New York County from 1981-1986 during which time he tried numerous misdemeanor and felony cases and handled several Appeals before the Appellate Division, First Department.
Thereafter, he worked as an in-house attorney for Great American Insurance Company, eventually becoming the Attorney of Record in New York. He had extensive experience in all phases of tort, insurance and negligence law including numerous trials and appellate matters.
Mr. Bernstein was a member of the New York State Bar Association, Nassau County Bar Association and New York State Trial Lawyers Association. He was listed in Who's Who in American Law and Who's Who in Emerging Leaders in America.
He resided in Woodbury, New York with his wife and two daughters.