Michael A. Amodio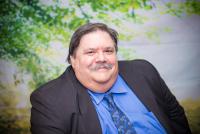 Curriculum Vitae:
Michael A. Amodio, born in Brooklyn, New York, received his undergraduate degree in Pharmacy from St. John's University College of Pharmacy in 1978 and was licensed to practice Pharmacy in New York State thereafter. Prior to graduation from St. John's University, Mr. Amodio served a six month externship at Long Beach Memorial Hospital where he gained practical knowledge of medical procedures and hospital administration. He also assisted in preparing the hospital and its affiliated elder care facility for review by the Joint Committee on Accreditation.
Following graduation Mr. Amodio obtained a position as Junior Manager with Ortho Pharmaceutical Corporation, a division of Johnson & Johnson, in its Quality Assurance Department. The position provided experience in dealing with State and Federal Agencies and assuring compliance with Good Manufacturing Practices and Good Laboratory Practices, both sets of regulations overseen by the Food and Drug Administration. While at Ortho Pharmaceutical, Mr. Amodio enrolled at Temple University and completed Masters level courses in Temple's Industrial Pharmacy program.
In September 1982 Mr. Amodio returned full time to study law at New York Law School in New York City and graduated in June 1985. Following graduation he was employed with the firm of Furey & Furey, an insurance defense firm in Hempstead, Long Island providing full legal representation to clients in all phases of civil litigation from discovery through jury verdict in the New York State and Federal District Courts. The firm defended medical malpractice, motor vehicle accident, product liability, and construction accident claims assigned by various insurance companies and it also represented institutional clients such as Westinghouse Elevator Company and a number of hospitals located in New York City and on Long Island. Mr. Amodio quickly advanced to the level of trial lawyer and was placed on the firm's trial rotation. He received trial assignments involving medical malpractice, labor law, and products liability. He has successfully tried a number of cases to conclusion and also has extensive appellate experience, including oral argument before the First, Second, and Third Departments.
In March 1991 Mr. Amodio became associated with Torino & Bernstein, P.C. where he has been involved in all aspects, including coverage issues, of the firm's defense of municipalities, motor vehicle accident cases, construction accident cases, and premises liability cases. He presently heads the firm's auto accident litigation department.
Mr. Amodio is a member of the New York State Bar Association and the Nassau County Bar Association. He resides in Bayville, New York with his wife and two daughters.